Would you love to turn your trophy fish into artwork? The Japanese Art of Gyotaku does exactly that and is now available with InkyFins by Scott Davidson here in Cairns Australia.
What is Gyotaku?
Gyotaku is the method of making a print by rubbing the body of an inked fish onto rice paper. In Japanese, 'gyo' literally means fish and 'taku' means rubbing.
This form of nature printing dates back to the mid-1800s, and was used by fishermen to record their catches, but has also become an art form of its own.
Can the fish still be eaten after the printing process?
Absolutely. The fish needs to be as fresh as possible (or frozen) for the print to turn out nicely, and the ink being used is edible.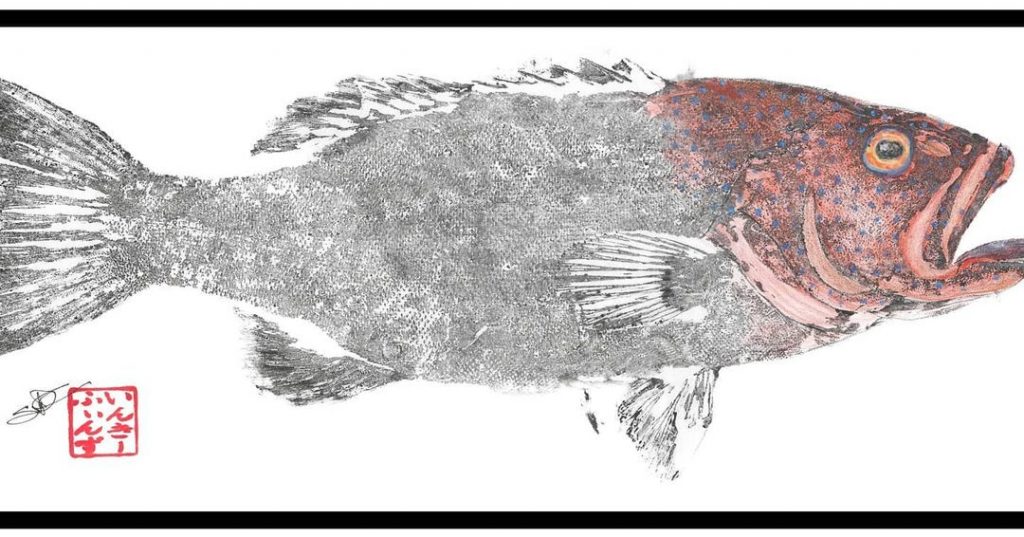 Art by InkyFins by Scott Davidson
About the Artist:
Originally from Scotland, Scott Davidson moved to Australia in 2007. He always had a love for anything ocean and 5 years as a PADI dive instructor in Cairns emphasised how spectacular the diversity is here.
His opportunity to fish and spearfish grew before finding out about Gyotaku by chance. He was instantly intrigued as he had always enjoyed art and thought 'I should give it a go'.
A very steep learning curve and lots of support from family and friends allowed Inky Fins to be born.
Visit our Cairns store to see his art on display.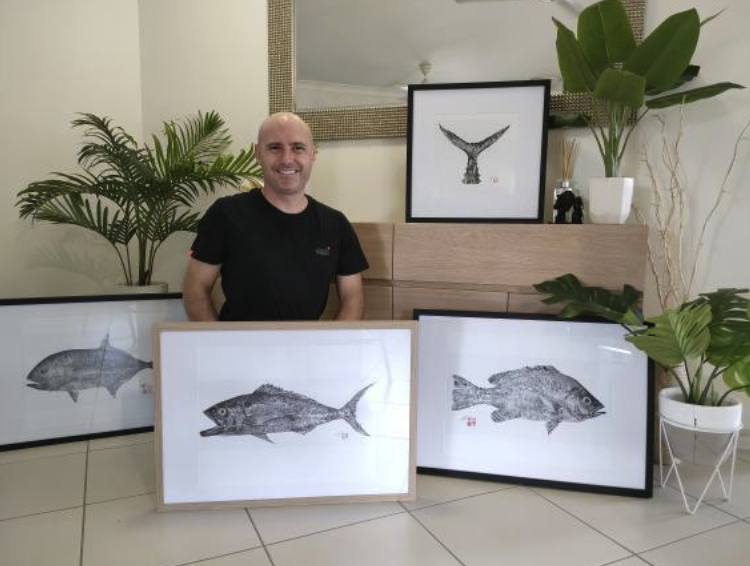 Custom orders are absolutely possible and a great way to immortalise that catch of a lifetime!
The prices range vastly obviously depending on what is wanted, ranging from $50 unframed to around $300 for larger, framed pieces. Custom originals are usually $500-$1000 depending on size and detail, colour etc.
Since each fish and people's taste are so individual it is easiest for you to get in touch with Scott directly. That way he can answer any questions you may have and get you exactly what you want within your budget.
Your Diversworld VIP treatment:
If you have a freshly caught fish you'd like to turn into art, Scott will get it done asap – and fillet the fish for you as well if you mention DiversWorld.
 .
Contact Scott via his socials or email: