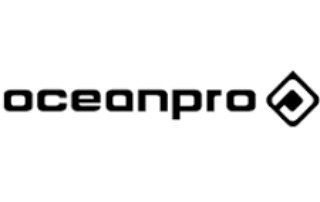 Some 25 years ago business colleagues Russell Kitt and Alby Donovan, both with decades of experience in the SCUBA diving market in Australia, identified the need for a high quality, value for money snorkelling range to cater to the ever increasing number of families and holiday makers making the most of the beaches and oceans across Australia.
Primarily servicing the specialist SCUBA diving retailer at the time with well known American brand Oceanic, the decision to create an entirely new brand for the avid snorkeller was made, and the birth of Australia's first and longest standing grass roots Diving brand was born… Oceanpro!
Oceanpro comes from their unbridled passion for the crystal oceans of Australia. An Australian brand, nurtured for over 25 years, by people whose love of the Ocean and drive to shares its riches with others, inspires everything they do. From a country whose clear water, clean air and pure living, turns its people into life-long water sports enthusiasts. A place where scorched sunburnt earth reaches out for respite in the gin clear waters of its shores. A brand that takes you to places above and beyond those who are bound by land. A brand that aspires to put you in the moment.
We do strive to have all products in stock at all times, however if there is anything you can't find on here, please check out the extended catalogue on our partner site.
---